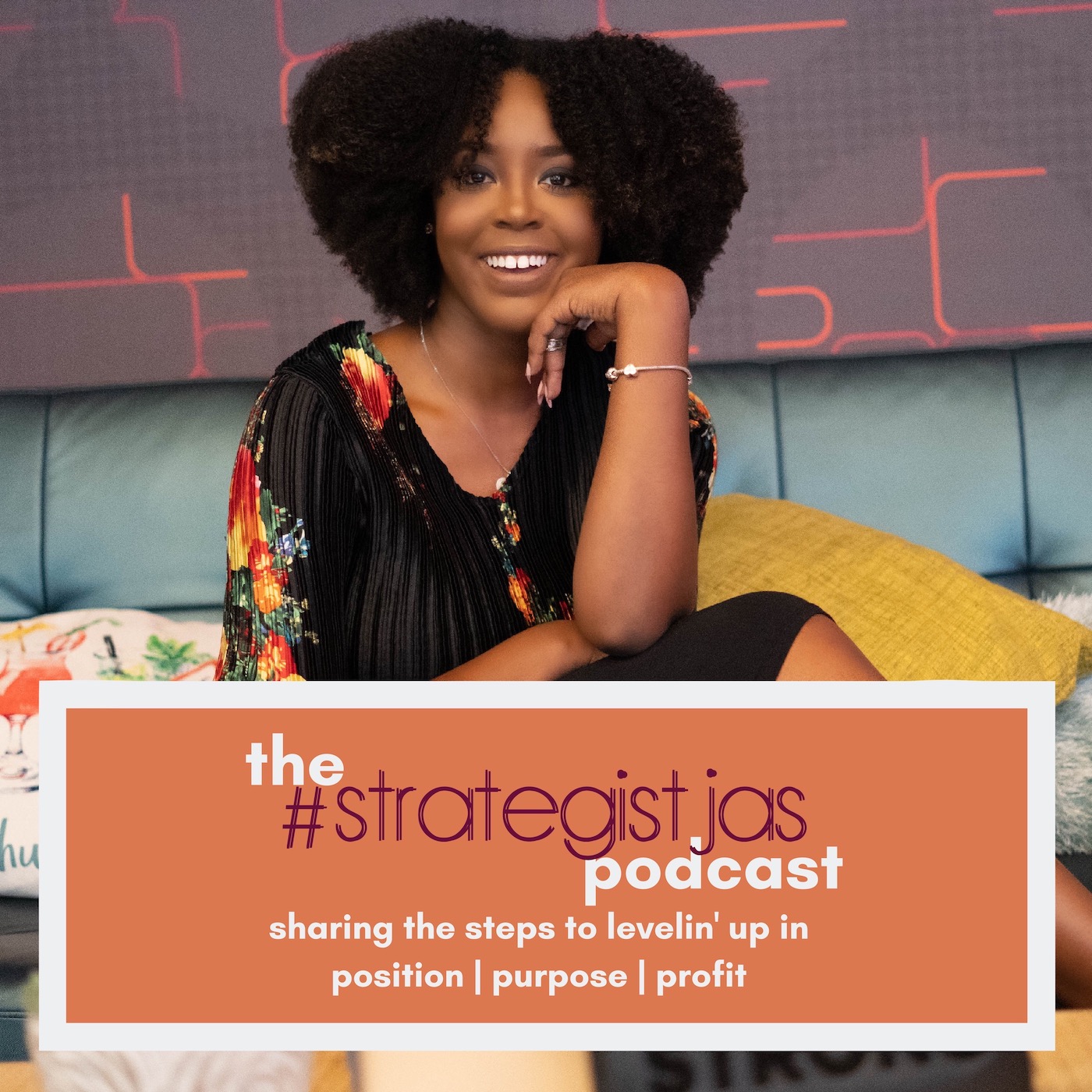 Alright yall. This week I'm completely out of it but want to make sure I check in with each of you every week. I decided to do a low-energy podcast episode where I answer questions you all have been submitting over the course of this podcast.
Keep up with me, your host, @strategistjas on all platforms.
Don't forget to rate, share and review the podcast on whatever platform you're listening.
xo